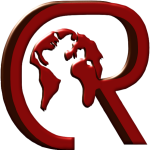 Focus on ...

Canada - Apartheid

The native population (First Nations, Inuit, Métis), estimated at more than one million and a half people (5% of the population of Canada), has been the subject of various forms of apartheid during both the colonial period and after the independence. The Indian residential schools are the most striking example of apartheid developed in the Canadian colonies from the United Kingdom and after 1931 directly from the Federal government to assimilate the native population to the dominant culture.

On May 10, 2006 the Canadian Government announced the approval of the Indian Residential Schools Settlement Agreement, whose implementation began on September 19, 2007 providing reparations and welfare services to the victims, the activation of a Truth and Reconciliation commission, a program of commemorations and reconciliation initiatives.

Read more ...
Colonialism Reparation
Reparations to First Nations, Inuit and Métis

On June 4, 2021, the United Nations Special Rapporteurs on Human Rights urge Canadian authorities and the Catholic Church to conduct prompt and thorough investigations into the discovery of a mass grave containing the remains of over two hundred children at a British Columbia "residential school" for indigenous children forcibly taken from their homes.

On September 9, 2021 the Congress of Aboriginal Peoples petitions the United Nations Human Rights Committee against Canada for continued discrimination against natives living off-reserve, Métis and Inuit despite the favourable decision of the Supreme Court.

On September 29, 2021, the day before the National Day for Truth and Reconciliation, the Federal Court dismisses the appeal of the Canadian Government against the ruling of the Human Rights Tribunal that in 2019 sentenced it to pay compensation of 40.000 Canadian dollars each to about fifty thousand native children taken from their families since 2006.

Read more ...
The end of the

Empire

Among the many articles that appeared on the subject, the one that attracted our attention is: "Navigating our Humanity: Ilan Pappé on the Four Lessons from Ukraine".

… "At the same time, those of us experiencing, reporting and digesting the human catastrophes in Palestine cannot escape the hypocrisy of the West and we can point to it without belittling, for a moment, our human solidarity and empathy with victims of any war. We need to do this, since the moral dishonesty underwriting the deceitful agenda set by the Western political elites and media will once more allow them to hide their own racism and impunity as it will continue to provide immunity for Israel and its oppression of the Palestinians." ...