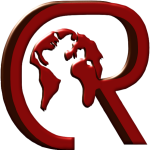 Focus on ...

from January 23 to 31, 2021




We'll be there!

... and we invite you to participate in the workshop
Reparations to colonialism
to strengthen national and international strategies to make progress the cause of condemnations, reconciliations, excuses and compensations to colonialism.
Colonialism Reparation
Return All Colonial Treasures

In recent months demands for the repatriation of the remains and the definitive restitution of the treasures have continued, as well as the attempts by some former colonizers to hinder this inevitable step of human evolution.

On May 22, 2020 the Minister of Culture and Sports of Greece Lina Mendoni renewed the demand for the restitution of the Parthenon marbles, removed by Thomas Bruce 7th Earl of Elgin during the colonial period, to the British Museum of London in the United Kingdom.

Read more ...
The end of the

Empire

From 'RCEP Hops on the New Silk Roads' by Pepe Escobar: "...RCEP marks the irredeemable failure of the Obama era TPP, which was the "NATO on trade" arm of the "pivot to Asia" dreamed up at the State Department. Trump squashed TPP in 2017. TPP was not about a "counterbalance" to China's trade primacy in Asia: it was about a free for all encompassing the 600 multinational companies which were involved in its draft. Japan and Malaysia, especially, saw thought it from the start.
RCEP also inevitably marks the irredeemable failure of the decoupling fallacy, as well as all attempts to drive a wedge between China and its East Asian trade partners. All these Asian players will now privilege trade among themselves. Trade with non-Asian nations will be an afterthought. And every Asean economy will give full priority to China...".