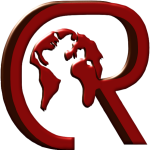 Focus on ...

Slavery
Slavery is the first phase of colonialism and, although already present in earlier times, it achieves the greatest development during colonialism.
Estimates of the number of people enslaved in the course of centuries vary widely, but for Africa alone are between ten and one hundred million people (Joseph Ki-Zerbo (1977) History of Black Africa, Torino, Einaudi, p. 274).

Only in the nineteenth century, under the boost of the movement for the abolitionism, it will progressively be abolished.

Read more ...
Colonialism Reparation
Colonialists Must Fall

There had already been precedents in previous years, from the Rhodes Must Fall movement in 2015 to the removal of the monument to Antonio López y López in Barcelona and the decolonisation of some streets in Berlin in 2018, from the toppling of the monuments to Pedro de Valdivia in Temuco, to Pedro de Valdivia and García Hurtado de Mendoza in Cañete and to Cristoforo Colombo and Francisco de Aguirre in Arica in 2019 to the toppling of the monuments to Victor Schoelcher in Schoelcher and Fort-de-France on 22 May 2020. But it is only with the explosion of anti-racism protests following the death of George Floyd that the fall of colonial symbols becomes viral.

Read more ...
The end of the

Empire

So It's OK to Erase Soviet Statues, but Not Western Imperialist Ones? by Finian Cunningham is our choice of the moment.


"... While defenders of such monuments are animated by supposedly preserving history "warts and all", they have had no such problem about the ransacking of hundreds of Soviet-era statues in EU members Poland and the Baltic states of Lithuania, Latvia and Estonia. Since those countries joined NATO and the EU, there has been a systematic erasure of public monuments dedicated to Soviet military leaders and Red Army soldiers. The silence from Washington and Western European capitals is tacit approval for such state-sponsored vandalism. Where is the outcry to "preserve history"? There is none because the desecration of public Soviet landmarks is part of the toxic revisionist trend about World War Two and the erasure of the historic role of the Red Army in defeating European fascism..."