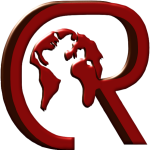 Focus on ...

Senegal - Slavery

Senegal is the second nation to have recognized slavery as a "crime against humanity".

On April 27th 2010 the Senegalese Parliament approves the Law 10/2010 in which the Republic of Senegal solemnly declares that slavery, and the slave trade in all their forms constitute a crime against humanity.

Read more ...
Colonialism Reparation
The EU opens to reparations

On March 26, 2019 the European Parliament adopted by 535 votes to 80 with 44 abstentions the resolution P8_TA(2019)0239 on "Fundamental rights of people of African descent", recognizing at point S that […] the racism and discrimination experienced by people of African descent is structural […] and at point B […] whereas this correlates to historically repressive structures of colonialism and the transatlantic slave trade […].

Read more ...
The end of the

Empire

Michel Chossudovsky draws conclusions on the international colloquium held in Florence on the occasion of NATO's anniversary, stressing how public opinion ignores the nature of this so-called alliance, its real goals, its functioning as well as its crimes.

"Without disinformation, NATO would crumble" interview with Michel Chossudovsky by Manlio Dinucci, published by Voltairenet.org.