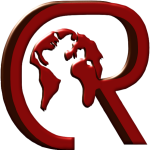 Focus on ...

European Union - Colonialism

The European Union is founded in 1993 as an evolution of the European Economic Community and it actively participates in the preparation and conduct of the third World Conference against Racism, Racial Discrimination, Xenophobia and Related Intolerances held from August 31st to September 7th 2001 in Durban in South Africa.

On October 3rd 2001, the European Parliament adopts the resolution "World Conference against Racism in Durban" which takes note that the European Union agreed to wordings in the final declaration on slavery, the slave trade and colonialism that went further than initially foreseen in the EU common position, while avoiding the question of reparation for victims of these practices.

Read more ...
Colonialism Reparation
Berlin decolonises some streets

On April 19, 2018 the Assembly of the Mitte district of the city of Berlin has decided, after two years of preparation, to change the names of some streets of the African quarter, by now commemorating the heroes of the resistance to colonialism and no longer the colonial protagonists. The necessary changes for the transformation into Cornelius-Frederiks-Straße of the former Lüderitzstraße, into Bell-Platz of the former Nachtigalplatz, into Anna-Mungunda-Allee and Maji-Maji-Allee of the former Petersallee will therefore be carried out by August 10, 2018.

Read more ...
The end of the

Empire

"… As a reaction to these failures, the propaganda campaign is intensified to make Russia appear as a dangerous enemy, also using the false flag of chemical attacks in England and Syria. The same technique was used in 2003 when, to justify the war against Iraq, Secretary of State Colin Powell presented to the UN the "evidence" that Iraq possessed weapons of mass destruction..."

writes Manlio Dinucci in the article that we propose you "The Art of War: The Western American Empire in Crisis".