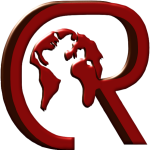 Focus on ...

Call for the International day for reparations

... One may certainly discuss the terms of reparations, but it is important that it is effectively implemented as soon as possible. From this day on, now and every year forward, we will aim to advance justice in the world. Because it is not only the past, but the present and the future potential of all things is hampered both by the weight of the past colonialism and by new forms of imperialist domination.

We invite citizens, NGOs, and governments to seize this iconic date and implement any and all action necessary to advance the cause of reparations all over the world (press releases, conferences, exhibitions, media campaigns, street actions, cultural festivals, radio broadcasts or television, political decisions, etc.).

Our parents and grandparents fought for independence and freedom, we must continue their fight to get justice.

Read more ...
Colonialism Reparation
Return to begin to Repair

In the last decades the debate on repatriation of the remains and the return of the treasures looted during the colonialism has developed, leading to the failure of neocolonial style projects as the Declaration on the Importance and Value of Universal Museums.

On July 27, 2016 the Government of Benin (2.4 Retour des objets précieux royaux emportés par l'armée française lors de la conquête de novembre 1892), with the support of the Conseil Représentatif des Associations Noirs (CRAN), asked France the return of the treasures looted looted during the conquest of November 1892. On December 12, 2016 the Government of France (lire: la lettre secrète et honteuse par laquelle le Quai d'Orsay a refusé la restitution des trésors du Bénin) secretly refused to return the looted treasures.

Read more ...
The end of the

Empire

This time for our column is The West–Where Are You Heading? an article writing by Johan Galtung and published on TRANSCEND International to attract our attention.

… "And East Rome, Europe? Not a neo-empire, but simply reaching out to Islam, China-India, South and East in general, aiming at equity and harmony. Much apology-work has to be done; Italy-Berlusconi showed the way. There is a lot to build on, like the positive aspects of the Commonwealth and the Communauté. Germany will have to redo its failed amateurish "reconciliation" with Namibia over the Prussian genocides in Southwest Africa in 1904. All it takes is a statesman, or -woman rather, of some format. They appear occasionally, also in the West.
That would give us a very divided West with the USA gradually settling in outer space, and Europe in equity and harmony with the Rest. With no German comeback in the cards–no Fourth Reich after the First, Second and Third–deeply regionalized and globalized, as the others." ...